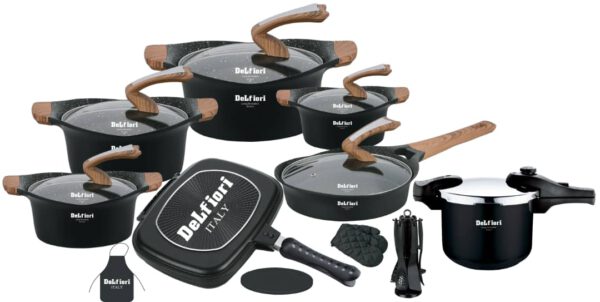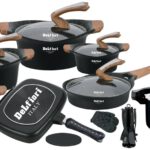 Product features DF-CS1170
Description
Manufacturedn with all – natural mineral ingredients, granite coating is free of pfoa
Natural minerals that have been added to the coating further enhance its granite function allowing healthier cooking without food sticking to the cookware.
Highly durable granite coating on both the interior &exterior of the cookware makes it easy to clean even after repeated use.
By having integrated handles can be used directly on the stovetop.
Glass lid increases steam pressure inside the cookware creating even nest and infrared ray distribution allowing food to maintain its original taste.
Dishwasher – safe and easy to clean with small amount of detergent.
Brings vibrant color to your kitchen.
Nonreactive to acid and alkaline food.